Our Garden Waste Clearance Service Can Transform Your Garden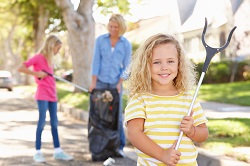 If you have a garden, you certainly want to make the most of it. Gardens can be used for a variety of projects, from having extra space to utilizing the place to grow plants and flowers. Because of such opportunities, you should certainly consider garden clearance. When you hire this service from Rubbishes Ltd, you can expect to see your garden transformed. Not only will we make sure that all of the waste is collected, but also that it is safely handled and transported out of your property. Garden waste removal is necessary when you want to implement a new idea or make a few changes to your outdoor space.


If you are wondering why you should call 020 3743 9508 and book our garden waste disposal service, here are some very good reasons:


Fast and adequate same day service
Strict following of deadlines and special requirements
Low and budget-friendly prices
Expert methods and proven techniques


What Does Our Garden Waste Clearance Service Offer?


Essentially, garden junk collection is a service that you should consider when you notice your garden has become cluttered. Every year there is a certain volume of waste that your garden produces in the form of leaves, branches, timber, weeds, hedge clippings and more. It could be the product of your plants' annual growth or maybe you have just used the garden to store unwanted items from your home. In any case, our garden waste removal is exactly the service you need, since we can get rid of all the clutter and allow you to use the garden for your other projects.


Rubbishes Ltd Offers the Best Professionals for the Task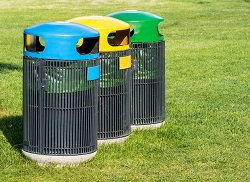 We owe our success to the skill and motivation of our staff. We always strive to improve their ability to cope with the work faster and without too much trouble. This is what makes our garden clearance service so much better than others. When our experts arrive at your address, they will immediately get to work, without delay. That allows the work to be completed in a flash, leaving your garden looking clean and tidy. You will quickly learn that dialling 020 3743 9508 and hiring us is the right choice, as you will see just how friendly and reliable our clearance experts are.

The Main Benefits of Garden Waste Clearance


Having more space in your garden is certainly one of the main reasons why you should consider such a service. There is also the added bonus of getting your garden more organized, which in turn makes it more beautiful and pleasing to the visitor. It is far better if you can find exactly what you need and not have to go around piles of waste. For this reason you should hire our garden junk collection service. When that is done, you will reveal the true potential of your garden as a place that you can build to your liking and not just use to pile up trash.


Our Prices are Fair and Will not Hurt Your Budget


A notable benefit to hiring our company is that we don't use a fixed fee for hiring, but instead charge you only for the amount of garden waste we remove. This is a fair approach to pricing, which allows our clients to know exactly how much they will pay. One call to 020 3743 9508 is all it takes for you to get a free estimate. Hire our garden clearance services and we guarantee that for a small amount of money you will have your garden totally freed from all unwanted junk.