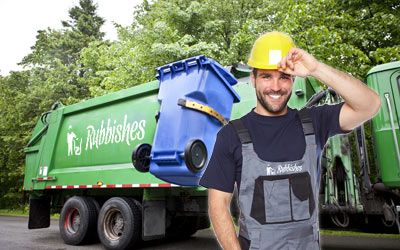 There is no need to worry about doing all of the work associated with property clearance now that you can hire us. At Rubbishes Ltd we provide expert service to all who want to place their bet on the professionals. We are available throughout Greater London, which is why you can rest assured that no matter where you live, we can come to your aid. We are all that you will ever need in order to get your home clutter-free and looking well organised. All that you need to do to acquire our expert service is contact us and book with our company for a time you desire.

We Strive for Perfection

If there is one thing that you can expect with our company, it is perfect results and quick service. Everything about us speaks of professionalism and expertise, which can now be all yours for a small price. Our service is tailored to suit all of your individual rubbish disposal needs, which makes us top option for you to consider. It doesn't matter how big your home is and how much waste you want us to remove - we will deal with the task in the most expert way possible.

We are Committed to Protecting the Environment

Many companies will not dispose of the waste from your home in the best way, which is certainly bad for the environment. We, on the other hand, make sure that most of the rubbish we collect from you ends up in a recycling facility. That ensures your waste doesn't cause environmental harm and that it is used in an eco-friendly manner. If you are all for a greener tomorrow, you should hire us.


We are focused on providing excellent results


We take great pride in knowing that our customers value our service so highly. We will always try to improve in order to stay on the top as the best rubbish removal company that you can possibly hire. This means that with us you get no hidden charges or extra costs, which you are unaware of. You will know right from the start how much our service will cost you. Contact us today and hire our expert company!


You can get a free estimate on the price of our service by calling 020 3743 9508 today!


It is important to keep in mind that we follow all rules set by the Environment Agency.